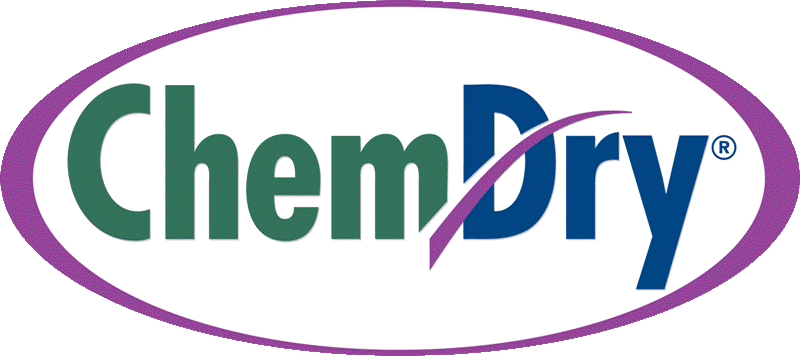 ---
Chem-Dry of Fairfax Blog
10/16/2014 - Best Value Carpet Cleaners
There are plenty of carpet cleaners out there to choose from, it is important to know who can give you the best service. Chem-Dry offers a great service at a great price, our innovative products offer the cleanest and healthiest carpet cleaning around. Using the power of carbonation, we have created a proprietary technique to get your carpets feeling and looking new again.
Pouring a carbonated drink will fizz and even overflow with bubbles as all of us have experience. Since carbonation has natural "lifting" qualities, it always brings the bubbles to the top. Chem-Dry uses this same method with carbonation to lift dirt and grime right out of your carpets. Using the natural lifting properties of carbonation, our solution brings all the dirt and unwanted particles to the surface where we extract them. The results will surprise and delight you. Our method completely removes carpet debris and stains, giving you the most fulfilling clean feeling you can get from having your carpets and upholstery cleaned.
Steam cleaners use gallons of soapy water and high pressure rather than the gentle, yet powerful carbonation cleaning. While your carpets appear clean, the mess has actually just been pushed deeper down to be hidden and creates an even larger problem by growing mold and bacteria. Steam cleaning uses unnecessary amounts of water that keep your carpets wet for 1-2 days. Chem-Dry's techniques limit moisture usage and achieve maximum cleaning results that dry in just 1-2 hours. What that means is that Chem-Dry is 24 times faster than steam cleaners! Who wouldn't want to experience the ease and perfection that Chem-Dry can offer.
We cater to all budgets at Chem-Dry by offering outstanding service for an affordable price. Call us today to schedule an unforgettable carpet cleaning experience!
---
9/25/2014 - Help! I've spilled on my couch and carpet, how do i get the stain out?
Having clean carpets is important, but do they always need to be professionally cleaned? Surprisingly, there are a few methods you can use to get even those tough stains out - something most carpet cleaners wouldn't tell you.
Since you are our first priority, here a few tips for removing stains and keeping your carpets clean. Begin with some warm water and a white towel. Simply dab the stain with the cloth and a little bit of warm water. As you are blotting, make sure not to aggressively scrub the spot because this may cause fraying or spread the stain around. Be careful during this process you do not want to damage the integrity of the carpet. As you carry out this process you can check your towel to see if the stain is lifting from the carpet. If your towel is not darkening, stop the process. After water, club soda is the next step up. This is a great alternative because club soda is also a natural cleaner - using the same principles behind Chem-Dry's cleaning solutions. You'll use the towel once more to blot and transfer the stain from your carpet. If these two remedies don't work then its a job for Chem-Dry. Our motto at Chem-Dry is: "If we can't get it out, no one can!" We use a proprietary technique to get stains out which makes us confident that we can take care of almost any stain. Call us today to get those tough stains out!
---
6/3/2014 - Chem-Dry and Sustainability
One of the unique advantages of choosing Chem-Dry is our commitment to sustainability. Because we keep the environment in mind, we have designed an entirely new process for carpet cleaning that is not only incredibly effective, but refrains from using potentially harmful chemicals in order to protect your family as well as your carpets.
These results are accomplished by utilizing the power of carbonation. Throughout the cleaning procedure, carbonated bubbles are sent deep into your carpet in order to separate dirt, dust and other filth from individual fibers and then to bring these undesirable particles to the surface where they can be easily and safely extracted, making your carpets look like new once again. Not only is this process more eco-friendly, it also uses less water than other methods, which means that your carpet will dry in just 1-2 hours instead of the 1-2 days offered by steam cleaning!
It is with great pride that Chem-Dry of Fairfax offers this unparalleled service in order to both make your carpets look and feel clean and to promote environmental stability. That's the Chem-Dry method – drier, cleaner, healthier homes.
5/22/2014 - Spot Removal Tips

Whether they are dribbles or disasters, food and beverage stains are part of everybody's life. Before the next one happens to you, read the tips and suggestions we have compiled for you here and get some Chem-Dry professional home care products to wipe that stain clean when it inevitably happens. If your carpet has been treated with Chem-Dry's Protectant, then you already have a huge advantage in removing stains.

Click here for spot removal tips!
---
4/24/2014
Welcome to the Chem-Dry of Fairfax blog! We will be posting customer testimonials, messages from the owner, tips on carpet cleaning and upholstery cleaning and care, specials, and many other things! check back from time to time!